The Chesterfield Condominiums Manhattan New York at 186 W 80th Street, New York NY 10024.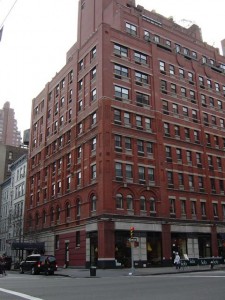 The Chesterfield Condominiums is located in the heart of the Upper West Side neighborhood in Manhattan at the SE corner of 80th and Amsterdam. Originally built in 1920 and converted into condominiums in 1988. The Chesterfield Condominium is 11 story, 91 unit building, elevator doorman building. One of the aspects that sets the Chesterfield Condominiums apart from many of the other buildings in the are is that it is a pre-war building. Many of the units also have different types of outdoor space, balconies, terraces, solarium.
Chesterfield Condominiums sits in the middle of all the Upper West Side has to offer. You are a short five minute walk to either Central Park or Riverside Park. A block away from the Natural History Museum, multiple subway stations and bus lines. Located on both a tree lined street and Amsterdam Avenue you can have the ambiance of the physical character of an Upper West block along with the practicality of being close to the neighborhoods amenities.
Apartments at the Chesterfield Condominiums range in size from studios up to 2 bedroom apartments. Prices range from around $425,000 for a studio and up to $1.4 million for two bedroom unit.
The combination of the location of this doorman condominium and its prewar character have made this a very desired location for many people looking for an Upper West Side condominium. Being close to famous Upper West Side institutions like Zabar's and the Natural History Museum combined with the practicality of a doorman condominium make this a desirable location to own your own piece of the Upper West Side for your own personal enjoyment or investment.
If you would like more information about the Chesterfield Condominium or other apartment buildings in the Upper West Side feel free to contact us at anytime. If you are interested in selling your apartment at the Chesterfield, contact us today for a comprehensive analysis.
For a complete list of the current apartments for sale at the Chesterfield Condominium or for condominium apartments for sale in the Upper West Side call us at (917)837-8869 for further details
***********************************************************************************************************
Eileen Hsu 許雅嵐 (email: EHSU(@)elliman.com)

We specialize in Manhattan New York Condominiums, townhouses, condops and cooperatives. We are condominium residents ourselves so we understand the Manhattan New York condominium community. We also enjoy all Manhattan neighborhoods, especially Upper West Side, Lincoln Square, Midtown East, Murray Hill, Financial District, Chelsea, Fifth Avenue, Greenwich Village, Nolita and etc just to name a few. If you or you know someone that may be interested in selling, buying or leasing their Manhattan New York condo, call us today (917)837-8869 or (646)644-6929 and we can discuss your specific Real Estate needs in private. Thank you.
To read more about Manhattan New York Real Estate, click on our websites below:
Manhattan New York Condo Specialists or Chinese Speaking Real Estate Agent